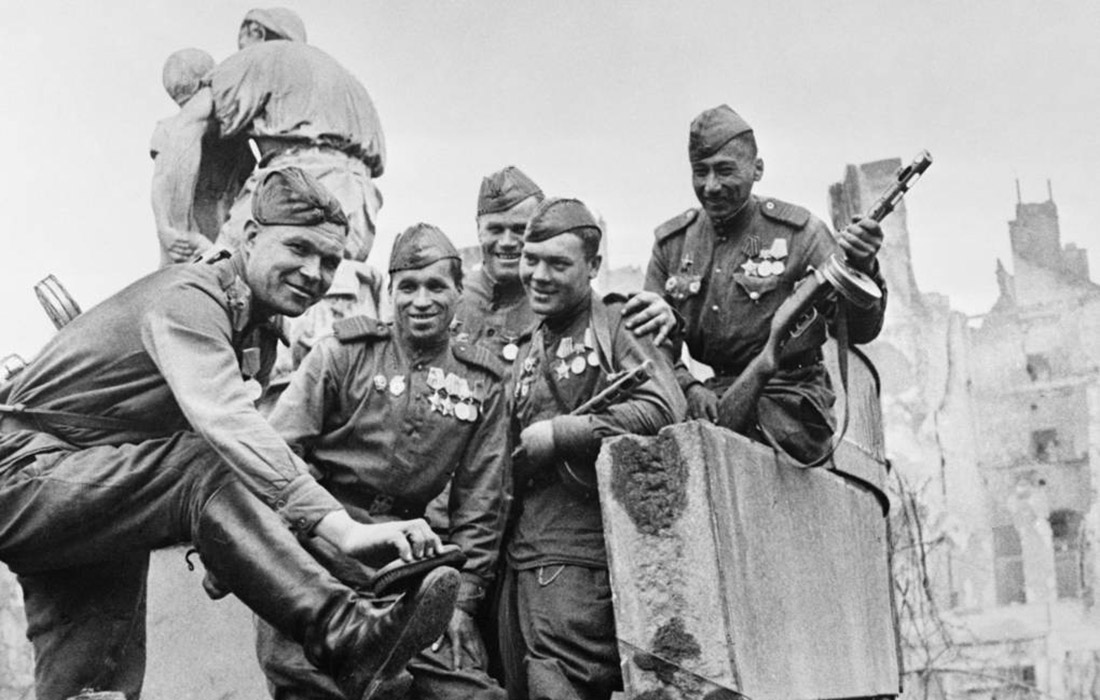 The exhibition is timed to coincide with the opening of the renovated monument to Soviet soldiers.
The photo exhibition "Our Victory" opened on Thursday in Orekhovo, Ryazan region. It marks the end of restoration works of the Monument to the Soldiers of the Great Patriotic War and is organized with the help of the Russian news agency TASS.
The monument erected back in the 1970s has been neglected for many years. The Association of Private and People's Museums of Russia, with the support of the locals of Orekhovo village and the administration of the Lakashinsky rural settlement, carried out the large-scale renovation and landscaping. On September 2, the monument was officially opened.
The exhibition includes 35 photos from the TASS photo archive, which tell about the key stages of the Great Patriotic War, convey the bitter and joyful chapters of its history, and demonstrate the exceptional role that the Soviet people played in the victory over fascism.
The visitors will see the famous photos: "Refugees during the Great Patriotic War", "A Soviet soldier on the battlefield", "The Banner of Victory over the Reichstag" and "Traffic control officer Maria Shalnova in Berlin", "Meeting of the victorious Soviet soldiers at the Belorussky railway station", "Battalion Commander", "We've made it to Berlin!", as well as photographs taken by TASS war correspondents during the Soviet liberation of Poland, Latvia, Yugoslavia, Hungary, and Romania.
The exhibition presents works by TASS photojournalists, famous Soviet masters of photojournalism, including Max Alpert, Evgeny Khaldei, Mark Redkin, Boris Losin, Leonid Dorensky, Israel Ozersky.
Source: tass.ru