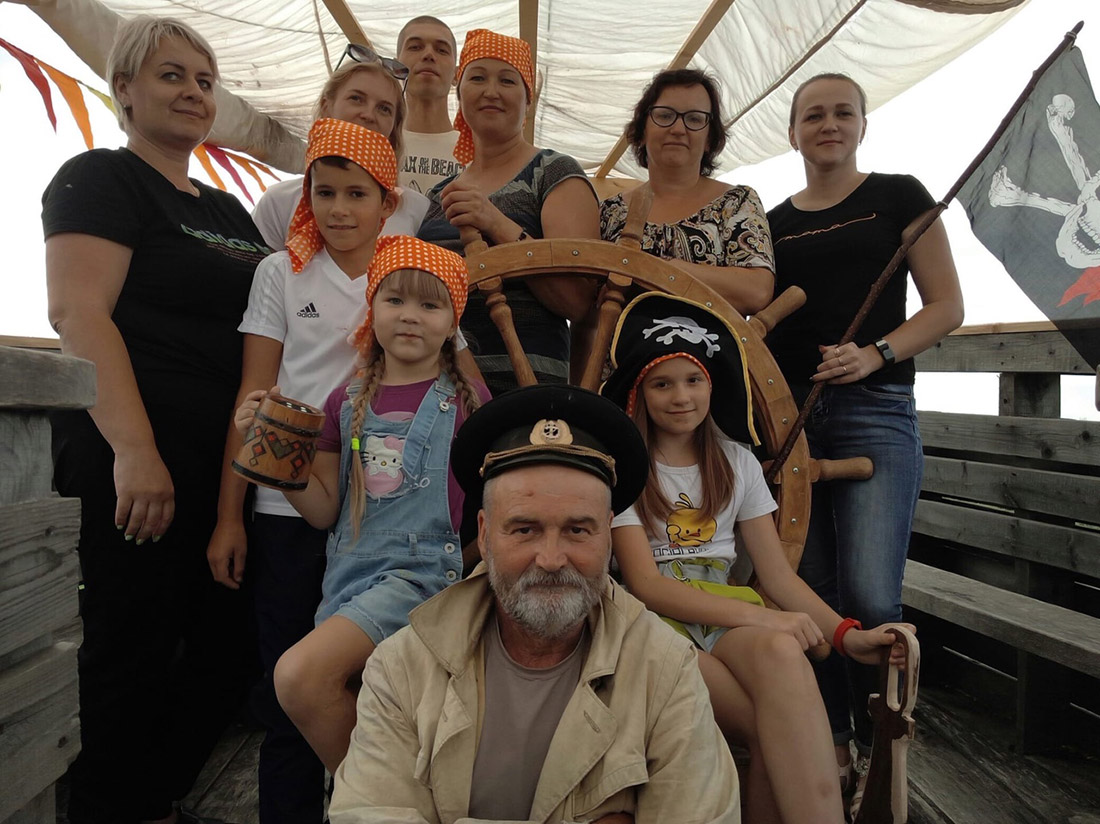 The hot summer is over. It's time to share with our dear subscribers and visitors the summary of these three amazing months.
Despite the scorching weather and the pandemic restrictions, we still had many visitors (taking all due sanitary precautions, of course). They mostly arrived in small groups, so it was possible to talk. Our master shared that meetings with interesting and interested people meant a lot to him.
This summer, we have updated our programs, introduced some new characters and activities. Now we have Doctor Ouch on an airplane and pirates on a boat on wheels attacking a large ship. The new characters and games were met warmly by children and adults.
Another idea that the master brought to life is a hay installation. We mentioned earlier that one of the goals of the project is landscaping.  The overgrown lawn is now mown and hay figures add an interesting touch to it. Now our guests are happy to take photos with installations, the hut being everyone's favorite.
On August 12-13, the master won third place in the 21st Regional Professional Boat Building Competition in the village of Ustye.
We ended the summer by applying for the Vologda Region Tourism Industry Leaders regional competition. The contest is organized by the Department of Culture and Tourism of the Vologda Region and the Tourist Information Center of the Vologda Region.
The winners will be announced on September 27, World Tourism Day. We can't wait to see the results.
Also, we started a TikTok and created a website. Be sure to subscribe to see all the interesting videos we are going to post.
Autumn promises to be as busy as summer. Visit us to have a look at the updated program and enjoy rich and flavorful tea with pies!
The interactive museum Galinsky Sails is a member of the Association of Private and People's Museums of Russia.
Source: vk.com