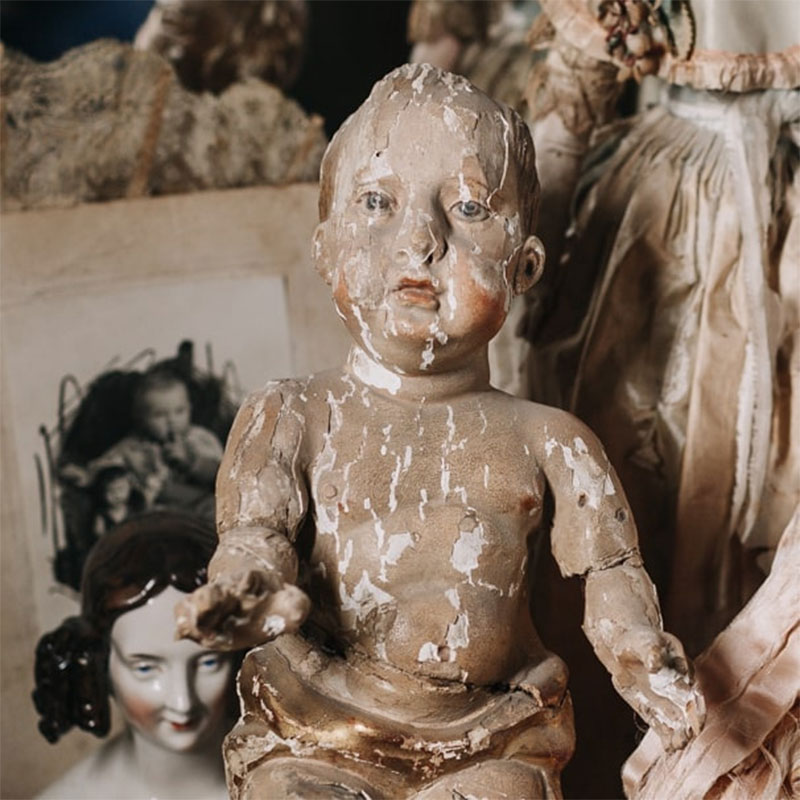 Today, dolls remind us of games and childhood. But dolls can have many other uses. Spiritual, boudoir, fashion dolls, theatre puppets. Each of our dolls has its personality because each of them keeps the warmth of human hands. Don't you think so?
Our oldest exhibit is more than 300 years old. What an exquisite job! The master, whose name is now forgotten, carved and chiseled baby Jesus from a single piece of wood. Every finger and every fold were made with love and care. Such a job could take a whole month. Then it was covered in alabaster, the base coat, and finely painted.
Come to see the beautiful exhibition and feel how much love was put into our dolls!
We are open from Thursday to Sunday from 12:00 to 17:00 (to 18:00 on weekends).
Moscow, Pokrovka, 13, stroenie 2
Chistye Prudy or Kitay-gorod Metro Station
Adult ticket – 300 rubles, children's or discounted ticket – 150 rubles.
dollmuseum.ru
Phone: +7 (495) 625-64-05
E-mail: info@dollmuseum.ru
The Museum of Unique Dolls is a member of the Association of Private and People's Museums of Russia.
Source: www.instagram.com