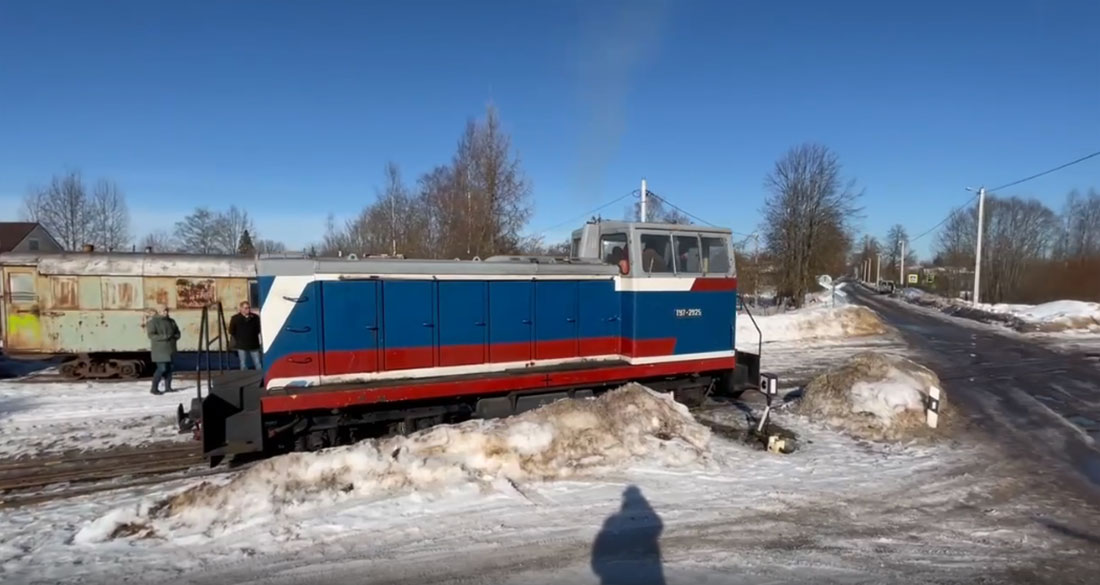 The long-awaited diesel locomotive TU7A is now a focus of attention in the museum. The first inspection upon its arrival showed that it was 100% possible for the locomotive to launch and go into full operation, but that required investments of effort and resources.
What was been achieved in a month:
– purchase and installation of batteries, brake pads, original lamps for ditch lights;
– replacement of power cables and cooling connections;
– replacement of burnt out light bulbs on control panels;
– installation of the lock spring on the first control panel;
– cabin door lock repair;
– manufacture and installation of the oil dipstick;
– purchase of consumables (fuel, oil, cooling agent).
On February 13, a pilot launch of the locomotive took place. The members of the repair group could not immediately tick the box for the successful launch, and that was only to be expected, after all, no one tried to start the locomotive for 12 years straight.
On the third attempt, the TU7A-2925 engine was started. It took another 13 days to make necessary repairs, and on February 26, the locomotive made its first independent journey on the Tesovskaya Railway.
The Museum of the Tesovskaya Narrow-gauge Railway is a member of the Association of Private and People's Museums of Russia.
Museum address: Novgorod region, Novgorod district, Tesovo-Netylsky settlement, Sovetskaya st., Building 116
Phone: +7 (951) 676-60-77
E-mail: pomiguev.tesovouzd@gmail.com
vk.com/tesovo1, www.museum-uzd.ru
Source: vk.com/tesovo1?w=wall-37868_13553