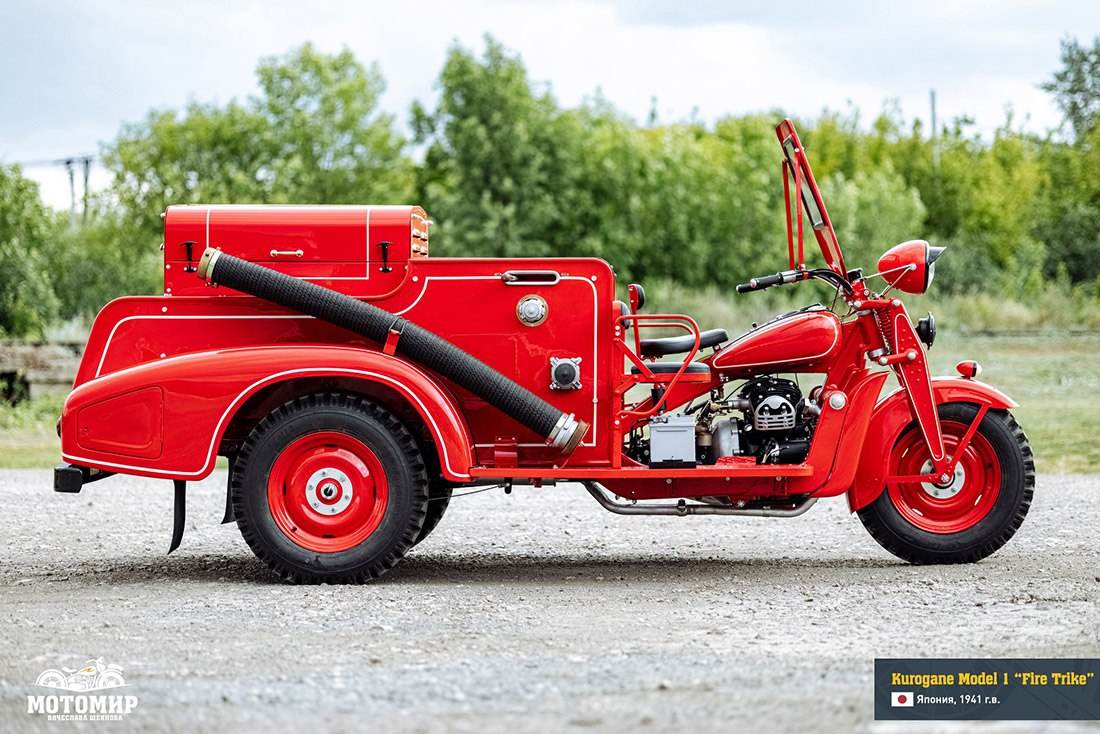 In Vyacheslav Sheyanov's Motorworld Museum, a member of the Association of Private Museums of Russia, there is an interesting exhibit.
The Kurogane Trike Model 1, currently on display in Vyacheslav Sheyanov's Motorworld Museum, was found in Malaysia in very poor condition. We learned from the previous owner that it was a fire trike used for extinguishing fires and removing debris in Japan and later Malaysia. In this regard, the stories of the two countries, Japan and Italy, are very similar. We have already seen a similar trike produced by a well-known Italian company, Moto Guzzi E.R. in 1940.
The powertrain in the trike, as in many other vehicles of that time, consists of the V-twin engine, 1100 cc, oriented transversely to the frame for better cooling. The gearbox has a separate casing, which makes it easier to access engine parts and replace them if necessary.
The engine of the fire mechanism is still undergoing restoration.
Based on the materials from the website: motos-of-war.ru