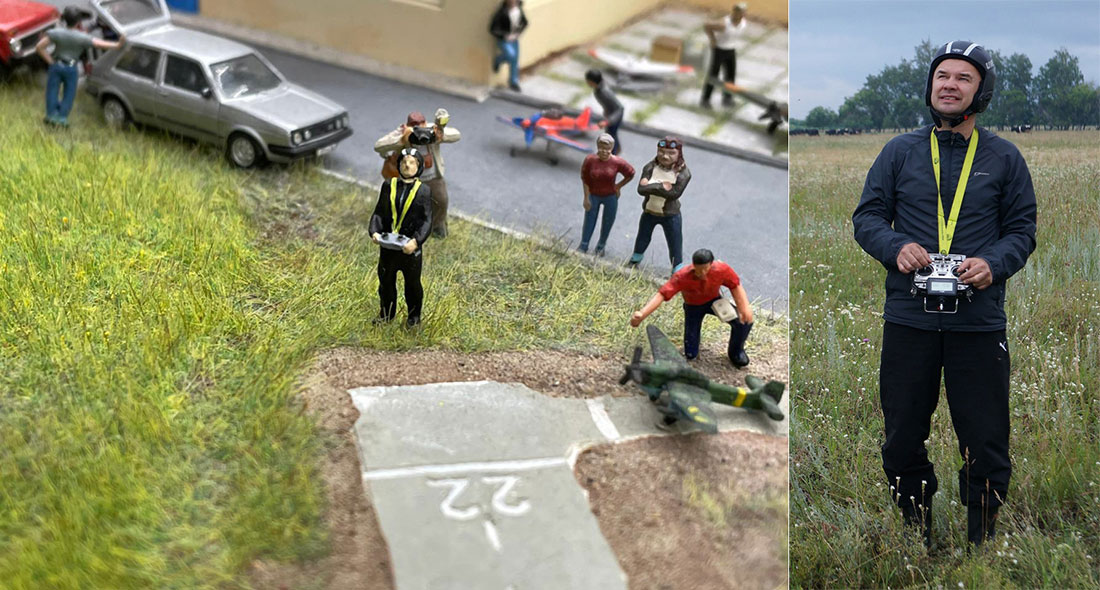 Is it possible to find real people you know on the layout?
Yes! Meet Sergey Sergeev, an aeromodelling trainer and teacher, an active athlete in the class of radio controlled airplane racing. Now a miniature copy of Sergey lives in our model in the Taiga region (by the way, Sergey himself lives in Tyumen. A coincidence? We don't think so…).
Do you want to see yourself or someone you know on the layout? Apply at the website in the section "I'm on the layout" www.grandmaket.ru and we will contact you.
The museum is a member of the Association of Private and People's Museums of Russia.
Museum address: St. Petersburg, Cvetochnaya str., Building 16
Phone: +7 (812) 495-54-65
E-mail: info@grandmaket.ru, www.grandmaket.ru
Source: vk.com