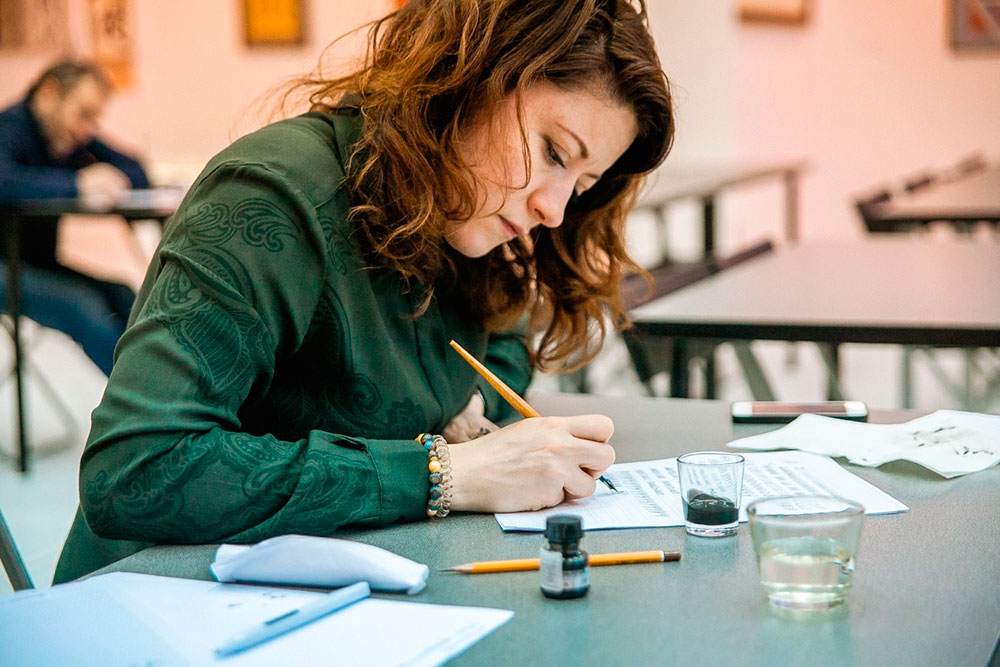 Tomorrow, November 11, at 11:30, the Director of the World Calligraphy Museum, Alexey Shaburov, will appear as a guest on a live radio show on Radio Mayak.
The guest and the hosts of the STEM and Humanities Show will discuss the reasons to learn the skill of calligraphy in the digital age.
According to some studies, calligraphy can help you reduce stress, increase attention span, inspire creativity, improve memory, and even make you keep your posture.