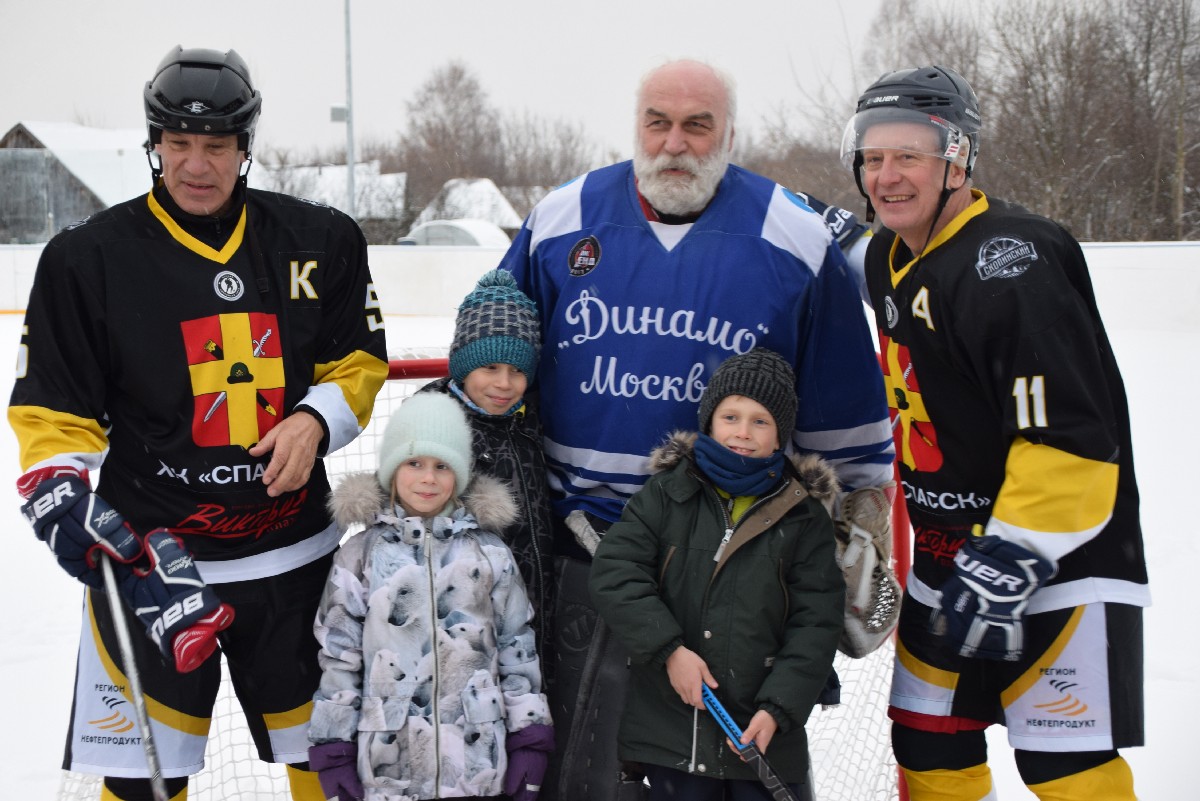 On Tuesday, December 14, a hockey rink and a playground were opened in Orekhovo, Spassky district. The new sports facility was built in a short time on the initiative and at the expense of the Museum and Educational Centre "Our Orekhovo" and its head Alexey Shaburov.
A celebration was organized to mark the event. Unfortunately, the weather caused a change in plans. Since the ice on the rink hadn't completely frozen over, the hockey cup and the figure skating performance were canceled. But the organizers promised, that we could see it on December 25. This time, winter sports enthusiasts met with the captain of the Spassk amateur hockey team Nikolay Nazartsev and the striker Vitaly Vlasov. They also had a chance to talk and take pictures with a hockey star, former goalkeeper of the USSR national team and the Dynamo team (Moscow) Sergey Babariko. He held a short workshop for the audience, blocking several shots.
Also, a 10-meter Christmas tree and high wooden slides were put up in the center of the village. The organizers hope that the new rink will become not only a training base for amateur hockey players and figure skaters but also a fun place for the whole family. The locals and the guests from all over the district have already appreciated the new sports facility. As soon as the weather allows, children and adults plan to go ice skating or even score a couple of goals.
Source: ryazpressa.ru